Instituto Juruá and Proyecto Vasi strengthen partnership with a visit by researchers and managers from the Middle Juruá to Ucayali, in Peru, to think together about implementing fisheries management in the region
By João Vitor Campos-Silva
Translated by Bruna Favaro
The Ucayali River is crucial for the Peruvian Amazon, responsible for the food security of thousands of families from different indigenous ethnicities and diverse cultural backgrounds. As in many other places in the Amazon, this river has been overexploited and fishing stocks have collapsed, compromising the food security and domestic economy of indigenous and local communities.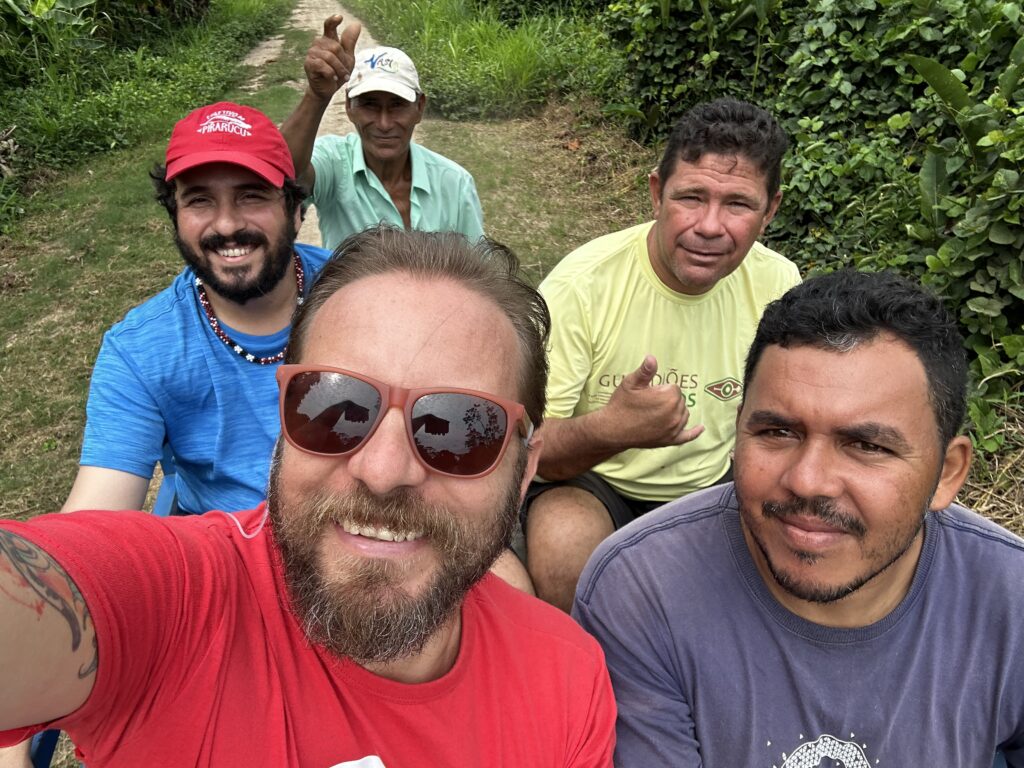 In 2022, we met Proyecto Vasi, a community-based organization. Located in the Dois de Maio community, at Loreto, Peru, the project carries out very interesting work with the rural communities of this important river. Proyecto Vasi is made up of community leaders, students and researchers with the mission of improving the quality of local life, by creating positive alternatives that align the protection of forests with the well-being of local residents. 
Since then, Instituto Juruá began a partnership with the organization, bringing two of its leaders to visit the Mid-Juruá region. This year, researchers and managers from Juruá went to Ucayali to talk about the implementation of fishing management in some communities interested in improving the management of their resources. The program, to be started, will be led by Proyecto Vasi and will have technical support from Instituto Juruá.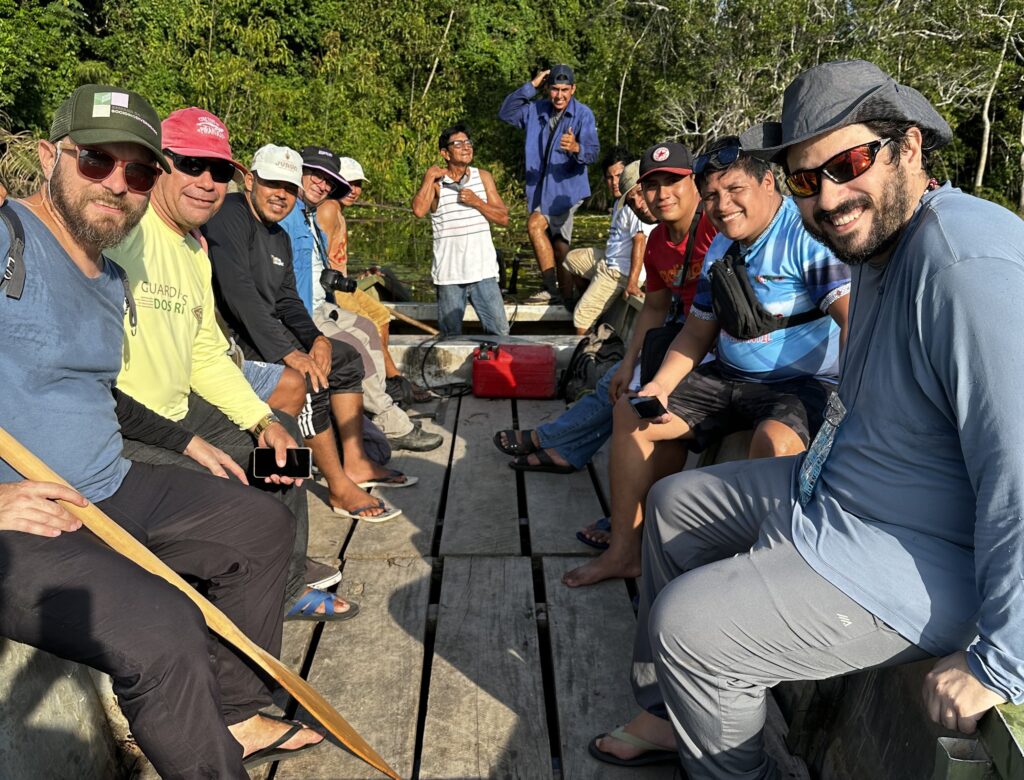 The reception from the communities could not have been better. We visited different lakes, took arapaima counting courses in the region's lakes and exchanged many experiences about the Amazon. On this trip, the need to think about the integration of traditional peoples who live in the Amazon became evident, in order to strengthen the narratives about good living and the socioeconomic alternatives that are presented in the different territories. Although we are talking about a very different territory in terms of culture and social reality, the threats and challenges are very similar. For next year, we foresee more exchanges and actions that can contribute to territorial autonomy, food security and economic emancipation of rural communities on the Ucayali River.