By Tuila Tachikawa
In April, five telehealth stations were installed in Carauari (AM) to serve the rural communities of the municipality. The proposal is the result of an initiative by Fundação Amazônia Sustentável (FAS) and is financed by JBS company. At first, presentations about the telehealth program were elaborated by FAS and JBS. The associations created lectures to explain how the project works and the benefits it could bring, and with the approval of the families from the conservation units, the project came out of the paper and became a reality in the communities. The locations with service stations are: São Raimundo, Nova Esperança, Vila Ramalho, Bom Jesus and Xibauá. Each of them also serves other nearby communities, including communities from the Reserva Extrativista do Médio Juruá and the Reserva de Desenvolvimento Sustentável Uacari.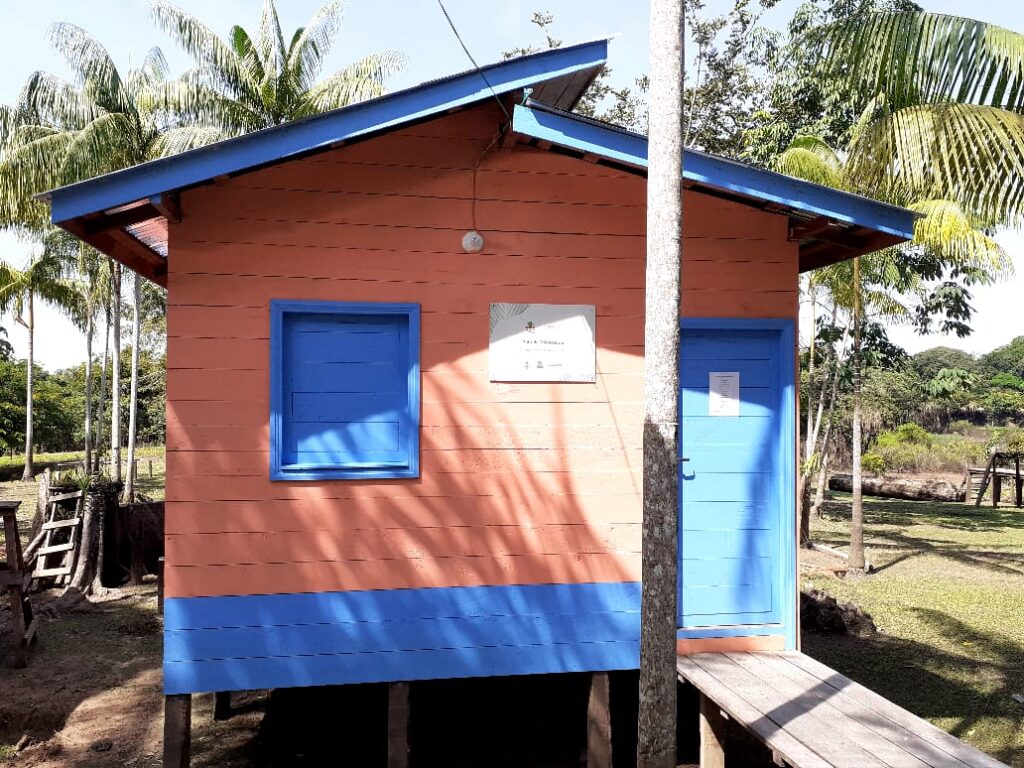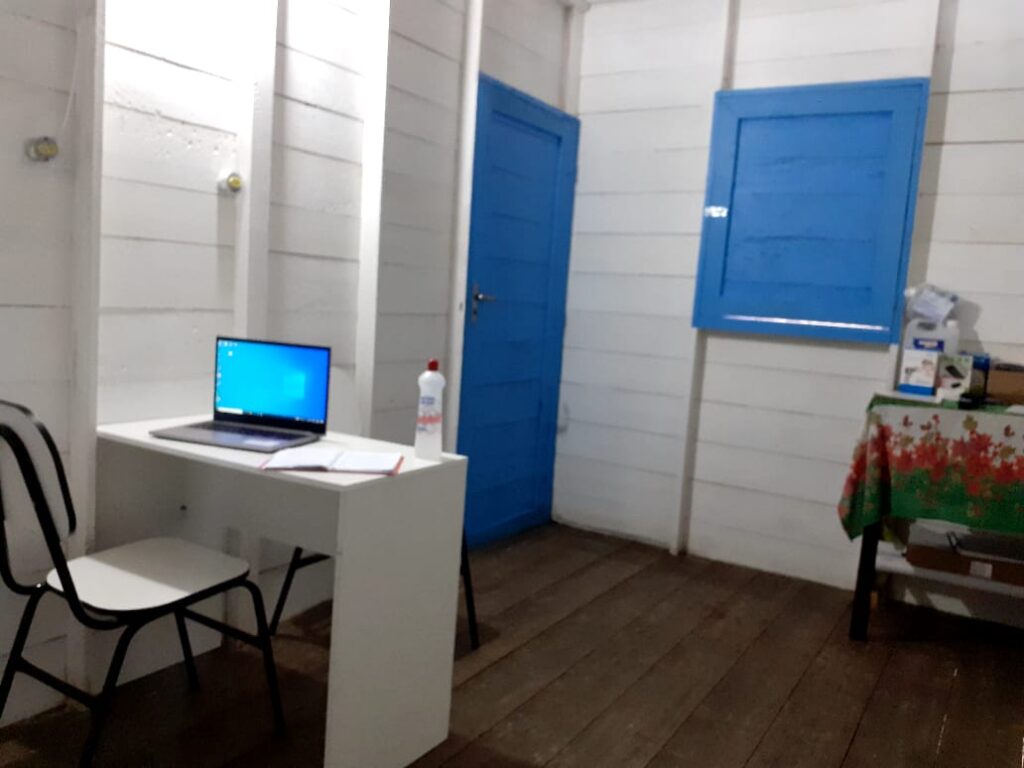 The appointments are weekly: on Tuesdays for psychological care, on Wednesdays for consultations with the nursing staff and on Thursdays for medical appointments. However, in case of an emergency, the patient can go to the nearest telehealth station and the manager of each center will contact the professionals in the requested area for immediate assistance. It is worth noting that if there is more than one patient to be seen without previously scheduled time, the service takes place in order of arrival.
Maria Cunha, manager of the station and resident of the São Raimundo community, says that the program was received with great enthusiasm by the communities. This is due to the fact that, before the program, going to the city for medical care was a constant difficulty and, many times, consultations with health professionals were prevented for this reason. To emphasize the importance of the project, Maria recalls the day when a pregnant resident sought medical care at the telehealth station due to a bleeding, the doctor took her to the "ambulancha"– boat ambulance – for a face-to-face consultation in the Carauari city, where the patient unfortunately lost her baby, but received care and was able to recover and survive the event.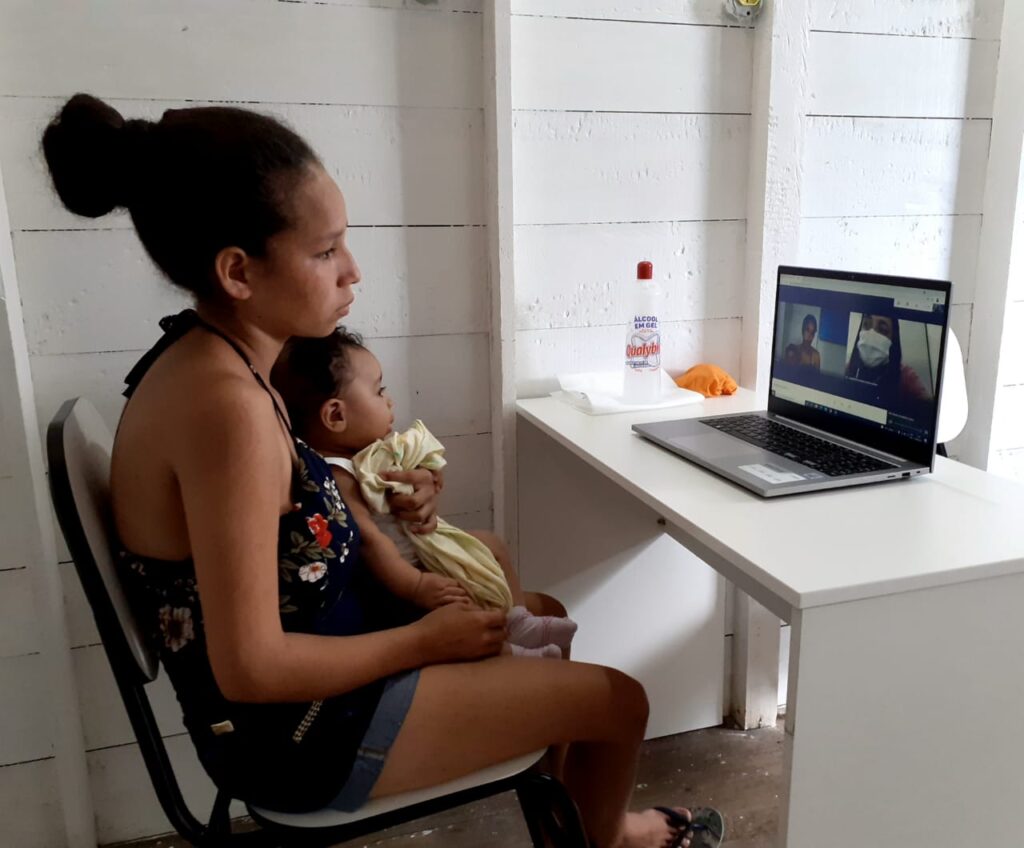 The manager also highlights the fact that consultations with psychologists, for example, were not common among community members, mostly due to lack of accessibility to these doctors. However, after the service stations were set up, these professionals became recurrently required. Because of this and other cases, both the program members and users of the program look positively on the period in which the project has been active until now and hope that its continuity will bring to all communities an increase in the quality of life and greater access to health systems.