By Andressa Scabin
Instituto Juruá was one of the 12 civil society organizations (CSOs) selected among more than 400 competing organizations to participate in the 4th edition of the Programa de Aceleração de Impacto Social – PAIS (Social Impact Accelerator Program). PAIS is a program promoted by Phomenta in partnership with Instituto Bancobrás, Sicoob Planalto Central, Instituto BRB and Instituto Sabin. Its objective is to support CSOs in the acceleration of management as a way to increase the social impact they provide.
The program, started in June, is composed of five modules and will last six months. After the first module, the organizations received a very detailed maturity diagnosis which pointed out strong and weak points, providing a direction on the weak points which should be strengthened to improve the management of the CSO and, consequently, its impact. The program contains very practical activities which provide connections and exchange of experience with CSOs all over the country. The most meaningful moments of the program happen when dynamics allow the exchange of experience with other organizations which are in different levels of maturity and, therefore, sometimes we teach and sometimes we learn with the achievements of other participants.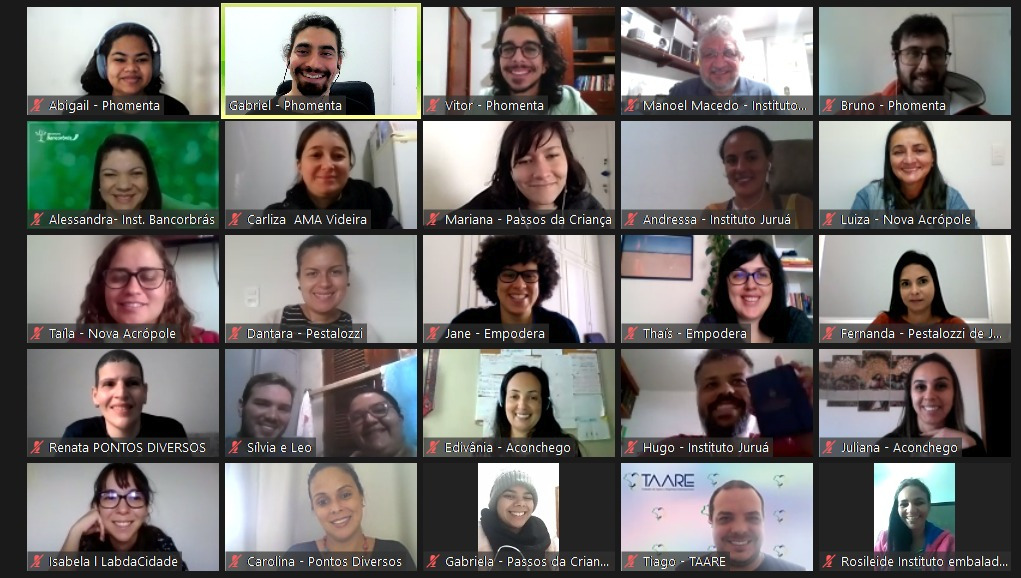 Besides the classes and interactive activities with the other CSOs, the program offers practical tools to be applied in daily management and personalized consulting to meet the individual needs of each organization. So far, Instituto Juruá has provided consulting with the Phomenta team about volunteer programs, strategic planning of fundraising and communication. The program has been an incredible opportunity to think about the organizational structure of the Institute, its financial sustainability on a long term basis and how to improve and turn the management of projects and people in more effective ways, in order to expand our working areas and the number of beneficiaries of our activities.