Photography was used as a tool to express and strengthen the self-esteem of young people from the Uacari Sustainable Development Reserve.
By Andressa Scabin
Photography is a way of exposing ideas and feelings through the eyes of someone holding a camera or, more recently, a cell phone. The proposal of the photography workshop taught by professor Júlio Cesar Voltolini on December 6, 2021 was to open a space for students to show who they are and the way they see the world through photography.
The 21 participants of the photography workshop, which took place at the campina base, Reserva de Desenvolvimento Sustentável Uacari, received basic instruction in lighting, composition, framing and then started taking pictures using their own cell phones. The first practice using natural examples from commercial photography and natural elements such as seeds, flowers and leaves. In a second moment, some students serve as models for others to practice photographing people. The photography of male and female models was also a way of working on the students' self-esteem.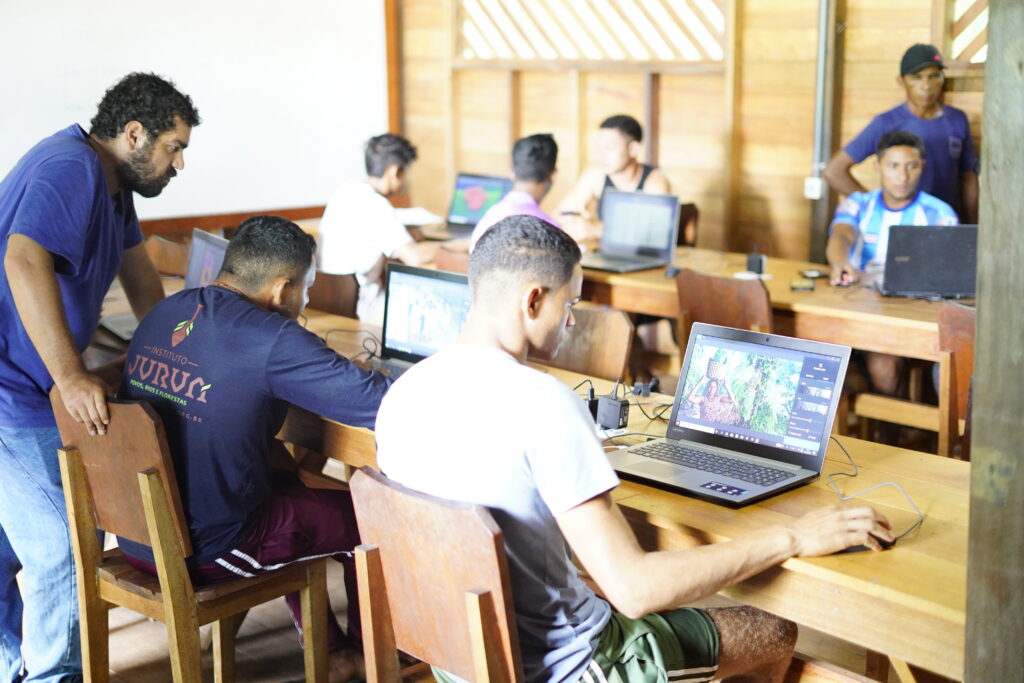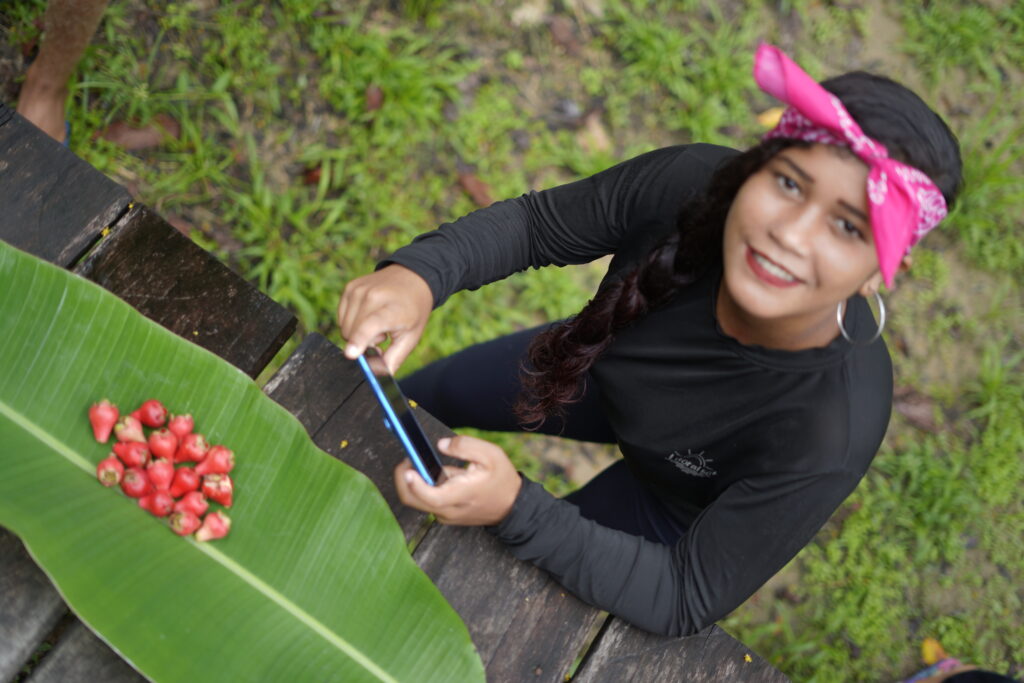 After the practical activities, such as photos by an individualized technical analysis by the teacher, it was passed on to the students. The photos were also worked on in image editing programs with the support of the photographer and course monitor Bernardo Oliveira. Finally, the best photos were taken for the class and the five most impressive were awarded.

One of the winners of the five best photos of the course was high school student Eduardo Lima de Souza, who reported "through the offering of these courses, we can see that here within the Médio Juruá there are many talented people, who often do not develop for lack of opportunities". Besides Eduardo, Douglas do Carmo Gondim, Joaquim Gomes de Lima, Manoel Nascimento da Silva and Luciano de Oliveira Farias were also awarded.