Proyecto VASI intends to strengthen its partnership with Instituto Juruá to establish the management of arapaima.
By Andressa Scabin
On March 1st and 2nd this year, the directors of Instituto Juruá, João Vitor Campos e Silva and Andressa Bárbara Scabin, were in Pucallpa, a city in Peru, with the aim of strengthening an alliance that had already been virtually initiated, in 2021, with Proyecto VASI (Amazonian Vision for an Integrated Sustainability).
Instituto Juruá and Proyecto VASI started a dialogue in early 2021 to build a proposal for the exchange of experiences mainly related to the management of arapaima. Since then, communication between organizations has been maintained, with some opportunities for experience exchanging in the areas of communication, fundraising, and organizational management.
Proyecto VASI is a community-based organization composed of 9 communities in the Loreto region and supported by researchers and students. The organization was created with the objective of improving the quality of life of communities and contributing to the conservation and sustainable use of natural resources, which completely aligns with the mission of Instituto Juruá.
During the meeting with the founding directors of Proyecto VASI, Nancy Damman, Edgardo Gómez-Pisco, and Javier Del Águila Chávez, several possibilities for partnerships in projects and exchanges related to arapaima management as well as initiatives to implement agroforestry systems were discussed.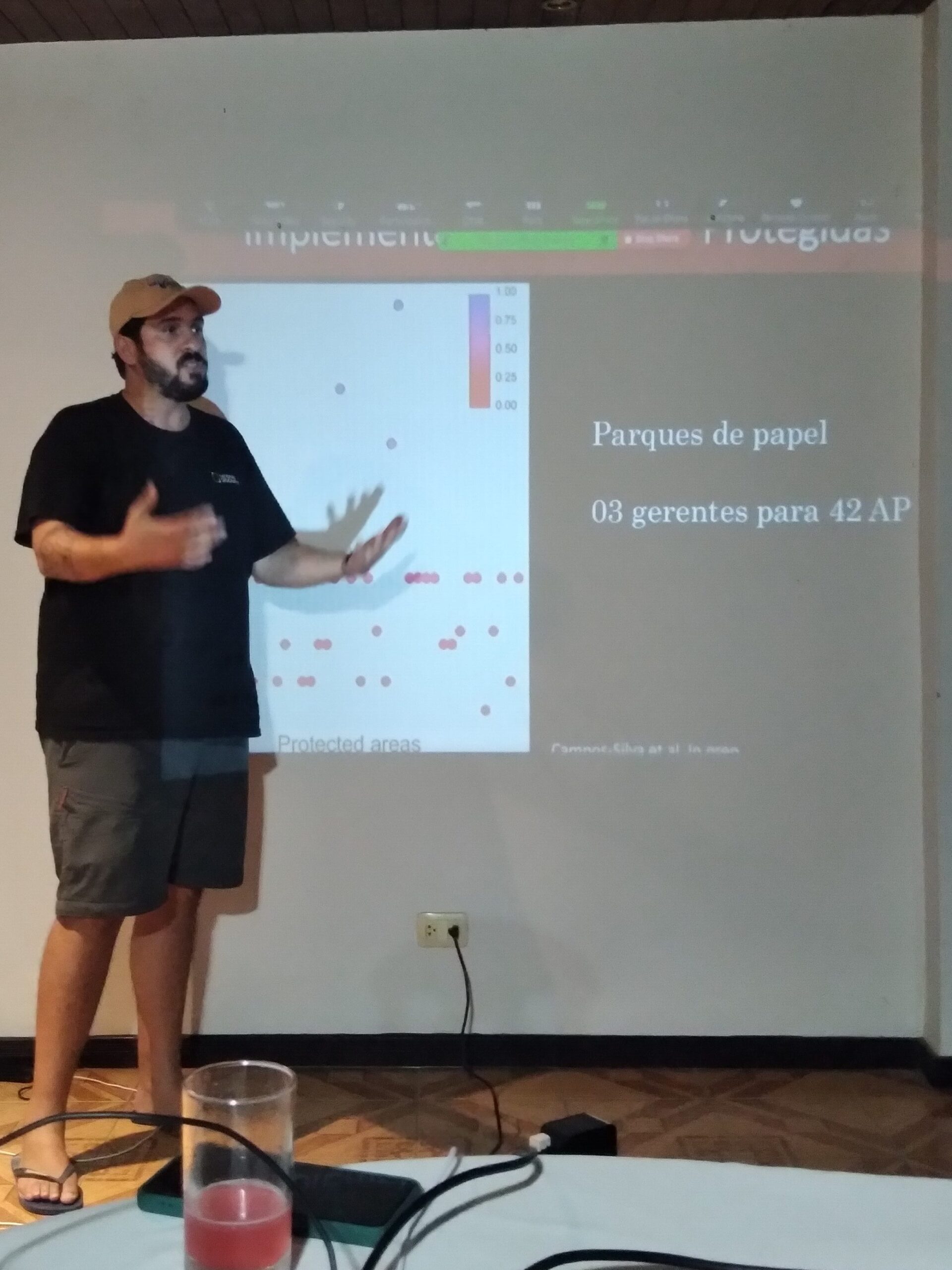 After the presentation of the President of Instituto Juruá, João Vitor, on the protection of lakes, fisheries agreements, and the ecological and socioeconomic impacts of arapaima management in the Mid-Juruá, some representatives of Proyecto VASI, such as President Ytalo Lescano and Secretary Samuel Isamani, declared their intentions to strengthen the partnership with Instituto Juruá for establishing this model in the region where the organization operates.
This visit to Peru and the possibility of meeting the Proyecto VASI team in person strengthened an old feeling about the need to fortify partnerships with the other Latin American countries that hold the Amazon rainforest in its territories. Although our languages are different, we face identical challenges and have very similar opportunities. That is why it is essential to bring our communication closer and learn from each other.