By Tuila Tachikawa
The state of Amazonas has been hit by the pandemic in an extreme way, becoming the worst affected region in Brazil, and continues to suffer intensely from the public health crisis generated by the coronavirus pandemic. Municipalities in the interior of the state, which generally lack intensive care beds, are now fighting for the vaccinations that they hope will allow them to resume their economic activities safely.
On the 31st January, the Covid-19 vaccination campaign began in the municipality of Carauari in the region of Médio Juruá (AM), prioritising the following groups: the elderly, ribeirinho and indigenous people, and the entire rural population. Despite having a high rate of vaccination in the state of Amazonas, data released by the Municipality of Carauari on 18th May, almost four months after the start of the campaign, show that only about 77% of the population aged 80 and over was vaccinated with the second dose. This percentage falls if we analyze, for example, people aged 75 to 79 years, who correspond to 65% of vaccinated people, and declines if we look at the riverside populations, which are 0% vaccinated for the second dose.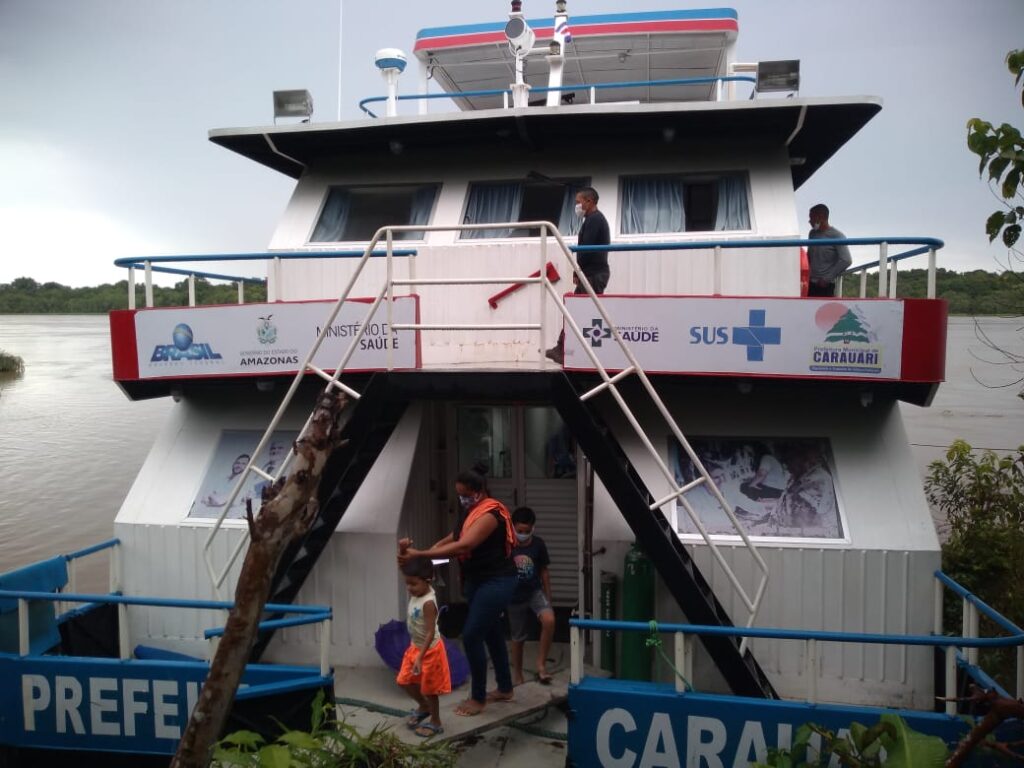 In the midst of this reality, the Forum Território Médio Juruá (TMJ), formed by 20 organizations dedicated to the protection and sustainable development of the territory and populations of the Middle Juruá region, sent a letter to entities such as the Federal Public Ministry, Ministry of Health, State Government and Municipal Government. In the document, TMJ representatives demand their rights from the authorities, and describe the deficiencies voiced by the region's inhabitants, including the challenge of travelling to access vaccination sites. They also demand a vaccination agenda and emphasize the fact that, with the floods that recently hit residents of the Médio Juruá and forced them to live in collective shelters, the population is again faced with a high risk of spreading the coronavirus.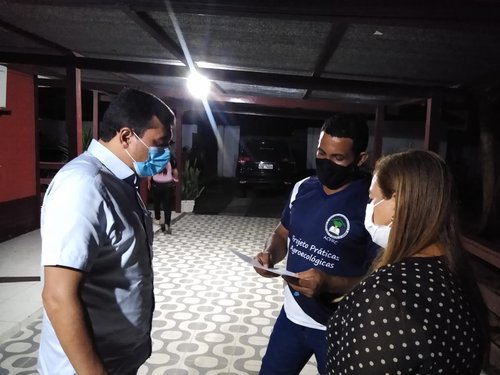 Another factor that disrupted the vaccination campaign in Carauari has been the decision, by some specific communities, to refuse the vaccine. Based on the discourse of pastors and religious leaders who adopt anti-vaccine behaviors, these residents did not consent to be vaccinated. This situation expresses a risk to both the regional population and the fight against the disease throughout the country. Vaccination campaigns are the only way to beat this pandemic, combined with scientific studies and following the rules enacted by the world health authorities, in the same way that we have fought other pandemics before!