The training course covered various topic related to inclusive and decolonization in the work of Instituto Juruá
By Phamela Barbosa
Translated by Laiane Lessa
The technical team of Instituto Juruá participated in the inclusive communication course, promoted by Instituto Juruá and facilitated by Dri Morais who is a specialist in Diversity and Inclusive Communication from Dom Diversity and Inclusion (DDeI). The course is part of the Internal Team strengthening Program.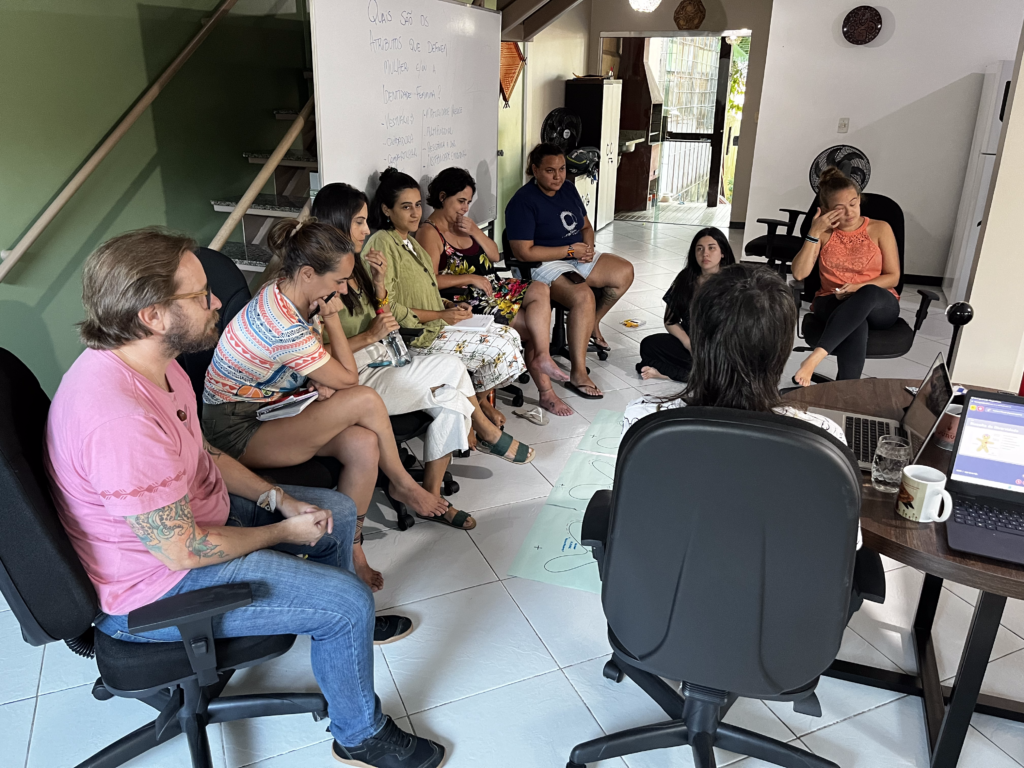 The course covered fundamental and conceptual aspects of communication, as well as, literacy in Diversity, delving into race, gender, dissident bodies, LGBTQIAPN+ community, and generation axes. With this the team seeks to improve its work practices, incorporating a decolonial paradigm in communication, in a more conscious and inclusive manner.
It had the participation of guests who brought relevant contributions of themes such as: Decolonization of communication (Geni Nunez, Indigenous Guarani activist, writer and psychologist), Masculinities (Andrio Robert, PhD in educational and researcher in gender and masculinities), Matheus Neves, (graduated in literature from UFP, and creator of afrofuturism project).
"Participating in the Inclusive Communication course was an incredibly enriching experience. Understanding the diversity of the universe we live in and how society limits this diversity in so many ways was of utmost importance for a more inclusive and welcoming environment around me. I hope to increasingly implement Inclusive Communication in my daily life," shared researcher Camila Duarte Ritter, one of the team members.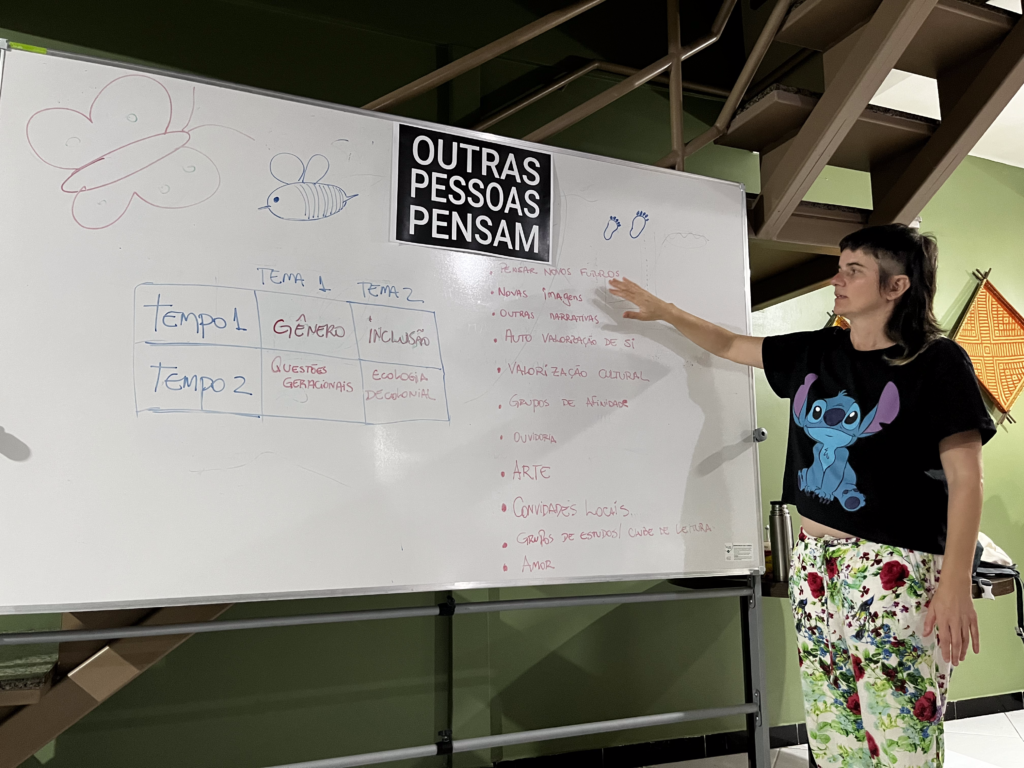 From the most fundamental and conceptual aspects of communication to discussions on race, gender, dissident bodies, and LGBTQIAPN+ community, the team aims to improve its work practices within IJ in a conscious and inclusive manner.
"The Instituto Juruá aims to build an increasingly diverse team with significant representation of people with different backgrounds, culture and perspectives, so that we believe that communication is a key element to facilitate the integration among people from varied walks of life. That's why we decided to offer an inclusive communication course, to address gender, race, LGBTQIAPN+, generation among others. In order to enhance our communication within our internal team, as well as people with whom we interact in our operational areas. In addition, welcoming, respect to different cultures and gender equity are some of our organizational values and principles, and to put all of this into practice an inclusive and empathetic communication is crucial ", explains Andressa Scabin, Educational and Training Coordinator at Instituto Juruá.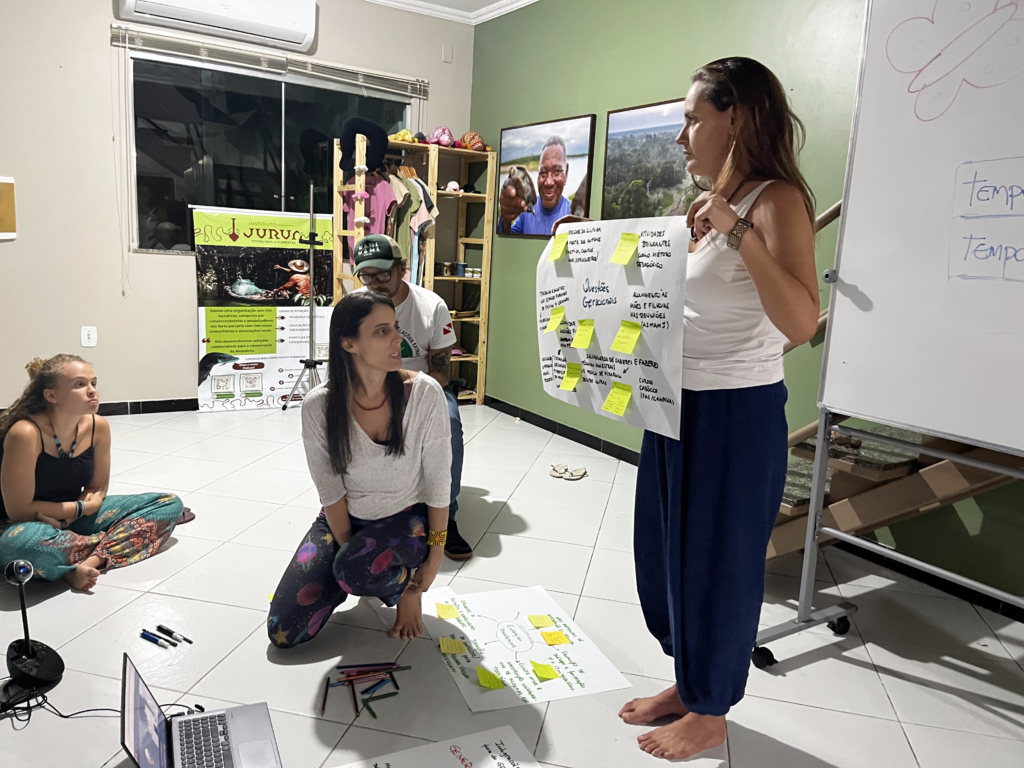 The fact that the team is also made up of people who do not belong to the Mid-Juruá territory, there is a concern and care to do things differently and to step gently on the land and into the homes of others. Practicing attention and active listening are tolls that assist the team in the challenge of turning differences into true strengths. And, in this way, combining the efforts of everyone for the positive change desired in the Amazon territories, by listening to and supporting community-based organizations.